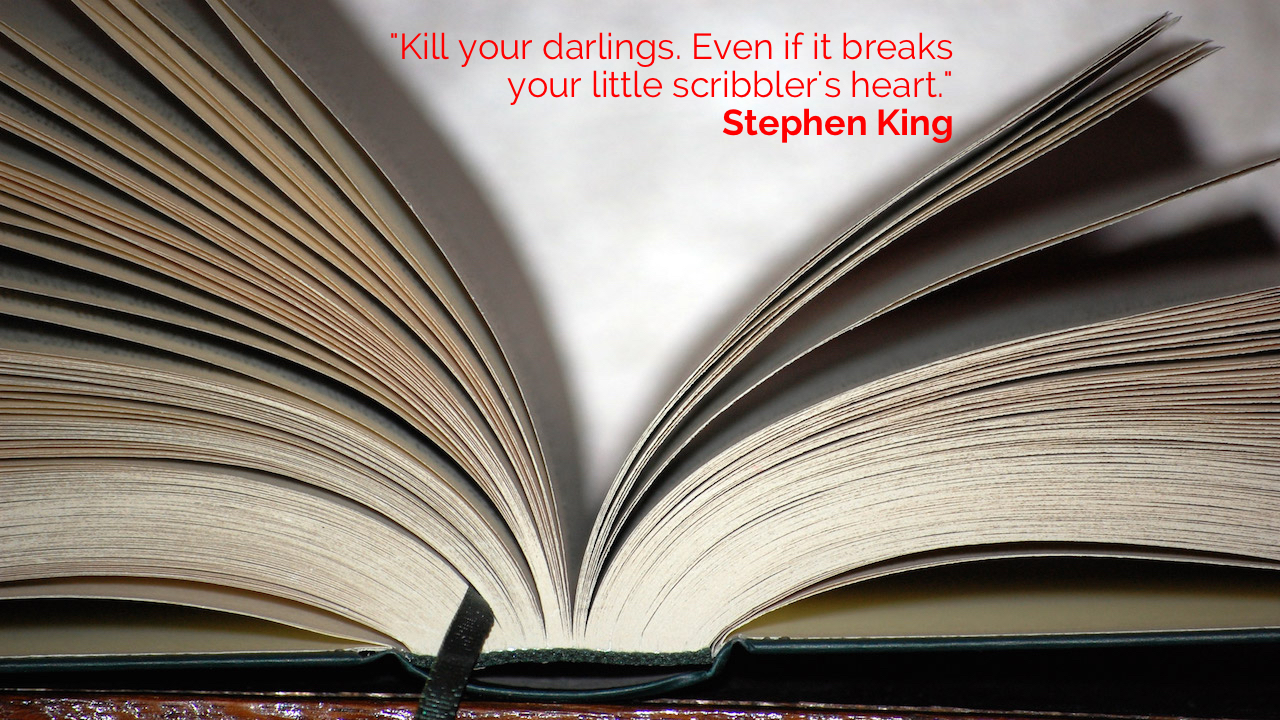 LINE AND
COPY EDITING
The detail. Word usage, clarity, style, readability, sentence construction, repetition, grammar, punctuation, spelling, logic, consistency.
STRUCTURAL EDITING
The bigger picture. Plot, pacing, character development, story flow, inciting moments, turning points, recurring motifs, peaks and dips, acts and sections.
WRITING AND REWRITING
The tricky stuff. Chapter titles, blurbs, taglines, promo copy, websites, author profiles, character biographies, series overview, front and back matter.
"It was fantastic working with Andrew. Not only is he a consummate professional and polished every aspect of the prose, he also offered great suggestions for word replacement and plot consistency. He kept in regular contact over Skype and email, and gave me plenty of opportunity to discuss changes and style points. (Editors I've worked with in the past have simply handed over their version at the end of the process without much discussion.) Andrew even edited my blurb and front matter for me. I feel my book is a better product for having worked with him."
Ben Galley, Author
Bloodfeud
"Success in any project depends on the team you assemble and I knew without a doubt, within seconds of talking to Andrew that we would work well together. Andrew's notes were concise and to the point, which made my job as a writer so much easier and my finished product so much better. I highly recommend him as an editor and I will be using him again for my next book."
Steve Abbott, Author
Reliance
"After working on my debut novel for seven years, I was anxious that I wouldn't find an editor who could meet my standards. Andrew immediately proved my fears were misplaced. He really connected with the story in a way that gave me confidence in his abilities. But the real magic was in his skill at sharpening the edge of the text to help it cut like a razor. If you're looking for an approachable editor who will work closely with you to preserve and strengthen your writer's voice, then look no further — I certainly won't have to for my next book."
MF Sullivan, Author
Delilah, My Woman
"Andrew was an absolute pleasure to work with. He went the extra mile to ensure that I was happy with changes and that my writing retained the right voice. Our regular Skype chats, as well as updates of the manuscript as he progressed, made it a truly collaborative project. Having chatted to Andrew before we began, I felt so comfortable trusting him with my writing. He was passionate about the story and the characters and I knew he'd work hard to make them shine. I'm so happy that I chose to work with Andrew on this project and I'm eager to hire him for my next."
Chele Cooke, Author
Rack and Ruin
I'm a friendly, sharp-eyed and collaborative book editor, with over fifteen years' experience in working with copy — as writer, rewriter, commissioning editor and editor.
I've written for many magazines and newspapers, including The Sunday Times and The Guardian in the UK, and worked with major brands like GQ and Vogue.
I specialise in copy and line editing, but also offer developmental work and copywriting (promo text, blurbs, taglines, websites).
Every book is unique, and once I have a sense of where you are with the manuscript, I can offer an idea of the work required, a timescale and a quote. Please contact me to discuss your requirements.
I answer every email and will try to get back to you within 24 hours.
FREE SAMPLE EDIT WITH NO OBLIGATION
COMPETITIVE RATES BASED ON EFA GUIDELINES
REGULAR REVIEWS OF WORK-IN-PROGRESS